This past weekend (March 3-5), I had the pleasure and fortune of attending the Institute of Industrial and Systems Engineers' Western Regional Conference, hosted by Cal Poly in San Luis Obispo, CA. As the name might suggest, it's a conference that brings together hundreds of industrial engineering students and professionals from across the western United States.
The conference was actually my first involvement with both IISE at USC, and IISE as a whole. I'm not blind to the mild strangeness of the fact that my first IISE activity was a four-hour road trip + a three day trip, but let me tell you more:
A side note: Curbivore
I'm very grateful that I was able to attend Curbivore, a conference/trade show hybrid on curbside activation and mobility innovation, during the morning of the day I was leaving for San Luis Obispo. I'm especially thankful for Streets for All, a road diets/active transportation advocacy organization here in Los Angeles, for hooking me up with a free ticket for Curbivore (keeping in mind tickets are normally $700 for the day!). I can always appreciate a free opportunity to meet people and check out innovative products in the mobility field – especially when that opportunity is only 20 minutes away from USC by bus.
Curbivore was actually held in a surface parking lot in Downtown LA, which was pretty surprising to me when I arrived onsite. I'm told that this is to put all these curbside innovations on display in their natural habitat, so to say, which I suppose makes sense.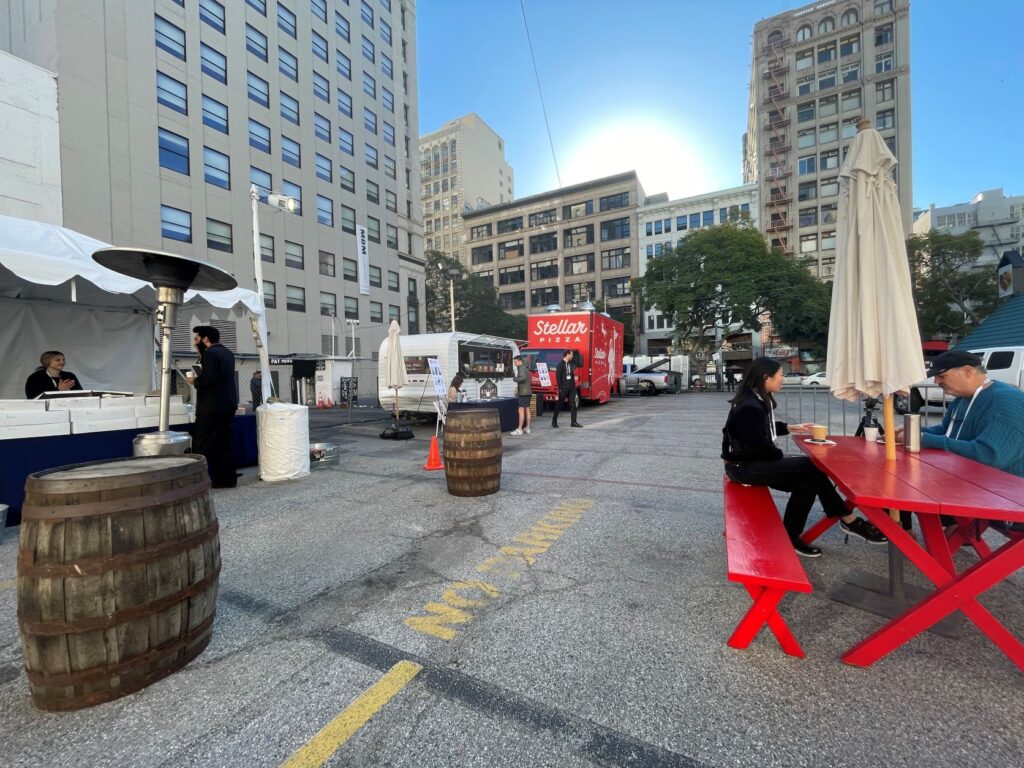 Unfortunately, I was only able to stay for about 2 hours before I had to leave for San Luis Obispo, so I wasn't able to attend the myriad speaker sessions throughout the day. But for the few hours I could stay, it was so cool to see all the innovation in the mobility space, from electric last-mile grocery delivery carts by GM Brightdrop to Stellar Pizza's mobile robot pizza factory. Plus, since not too many people were there in the early morning, I was able to chat with pretty much every vendor there and hear some incredible stories of ideation and entrepreneurship.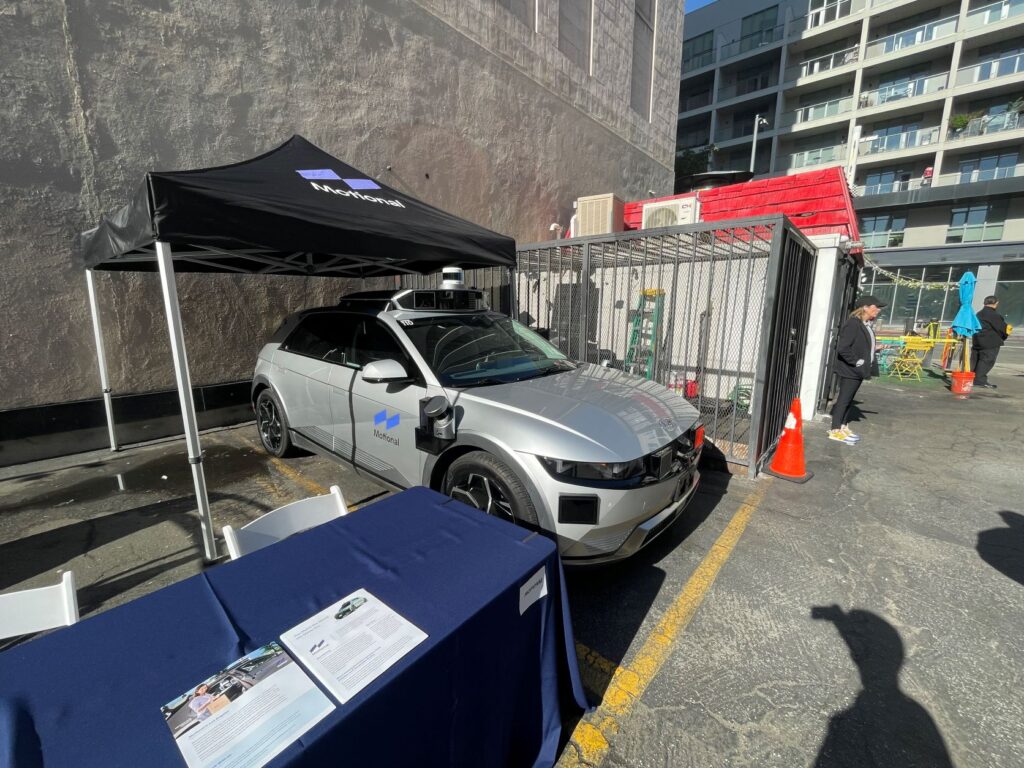 Not to mention, the free food was delicious! (Unlimited cranberry crumble muffins and Mochinuts, anyone? I think I had 6 Mochinuts that day…)
Journey to SLO
After returning from Curbivore to grab my bags for the weekend, I left for San Luis Obispo in the sunny and beautiful late morning. Getting in the car was also the first time I met any other IISE members, who I can now say are all great people 🙂
It was only 3 minutes slower to take the Pacific Coast Highway instead of the 101 towards San Luis Obispo, so we took it of course! Those first few hours of the drive were filled with stunning views of the ocean and mountains – plus a lot of conversation and country carpool karaoke.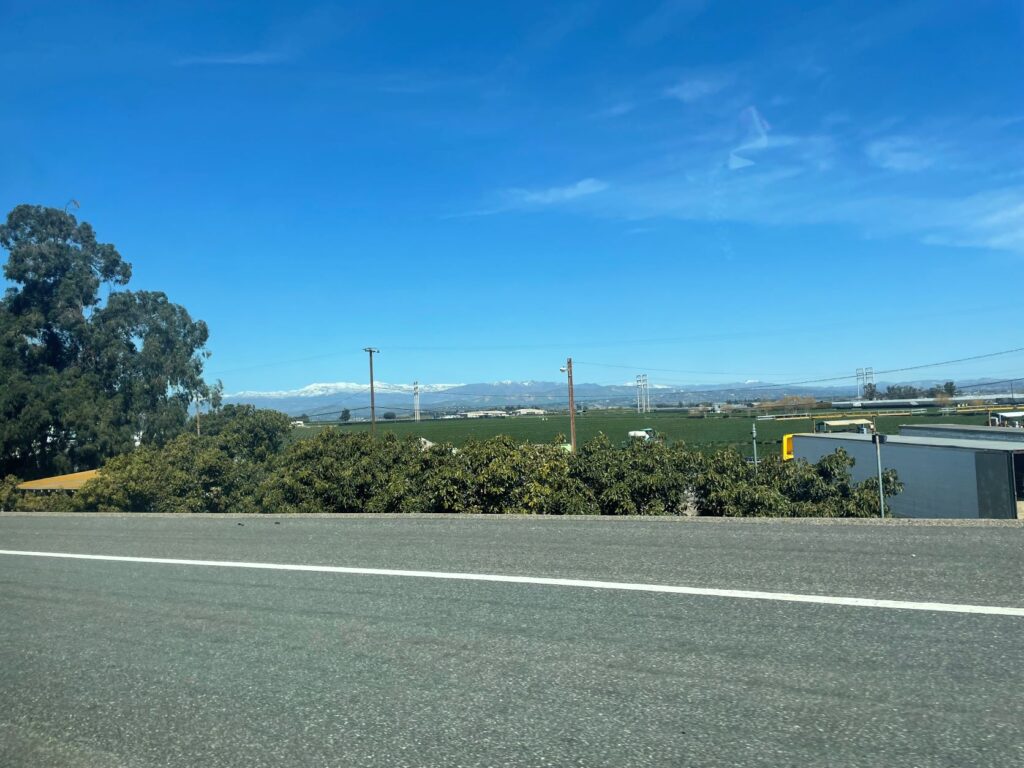 About halfway into the drive, we made a short stop in Santa Barbara, which I hadn't been to in a few months. We had a quick lunch, enjoyed McConnell's Ice Cream (a delicious Santa Barbara exclusive!), and explored the shops along beautiful and pedestrian-friendly State St in downtown Santa Barbara. It was unusually quiet for a Friday afternoon, but wonderful nonetheless.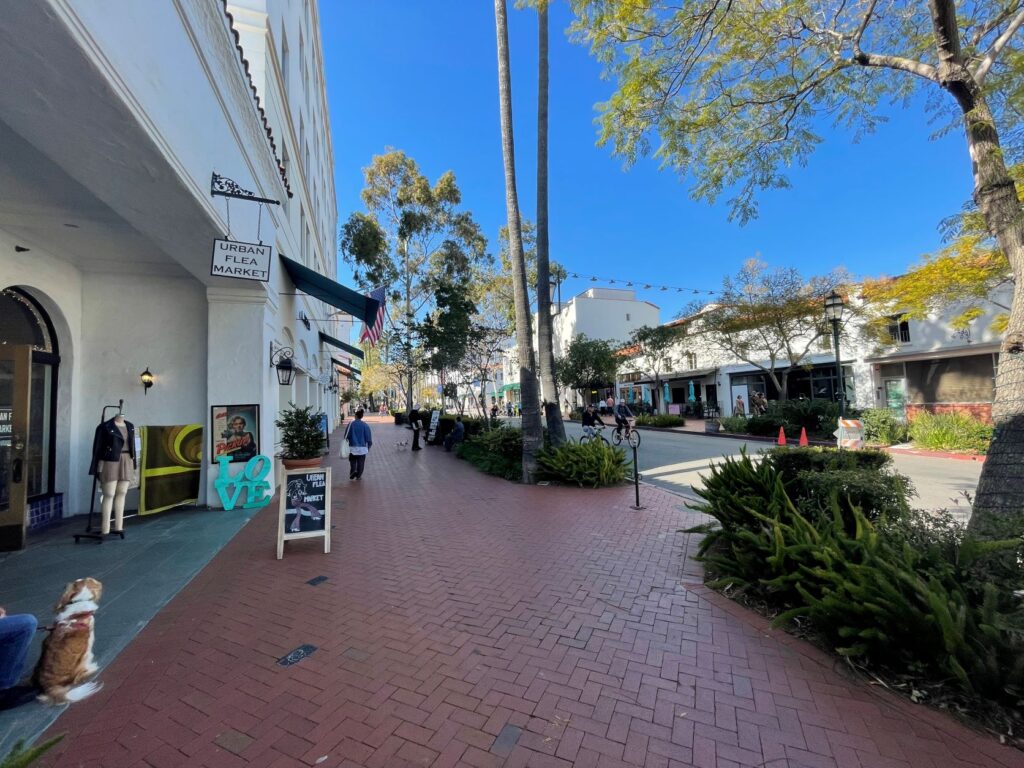 Just out of Santa Barbara, we joined SR 154, the San Marcos Pass Road, instead of taking the PCH/US 101 through Gaviota. There, we were in for another few hours of beautiful views of trees, mountains, plains, Lake Cachuma reservoir, the Santa Ynez river, and numerous hairpin turns. It was like a shorter and less intense version of the PCH throughout Big Sur State Park.
The rest of the drive to San Luis Obispo after rejoining US 101 at the interchange with SR 154 was quite uneventful.
The IISE Conference
After arriving in San Luis Obispo, I enjoyed a bit of networking with the small contingent of attendees who also came on Friday. The meat of the conference, however, was on Saturday and Sunday, which had over a dozen speakers lined up. (To be frank, speakers were the vast majority of the conference.)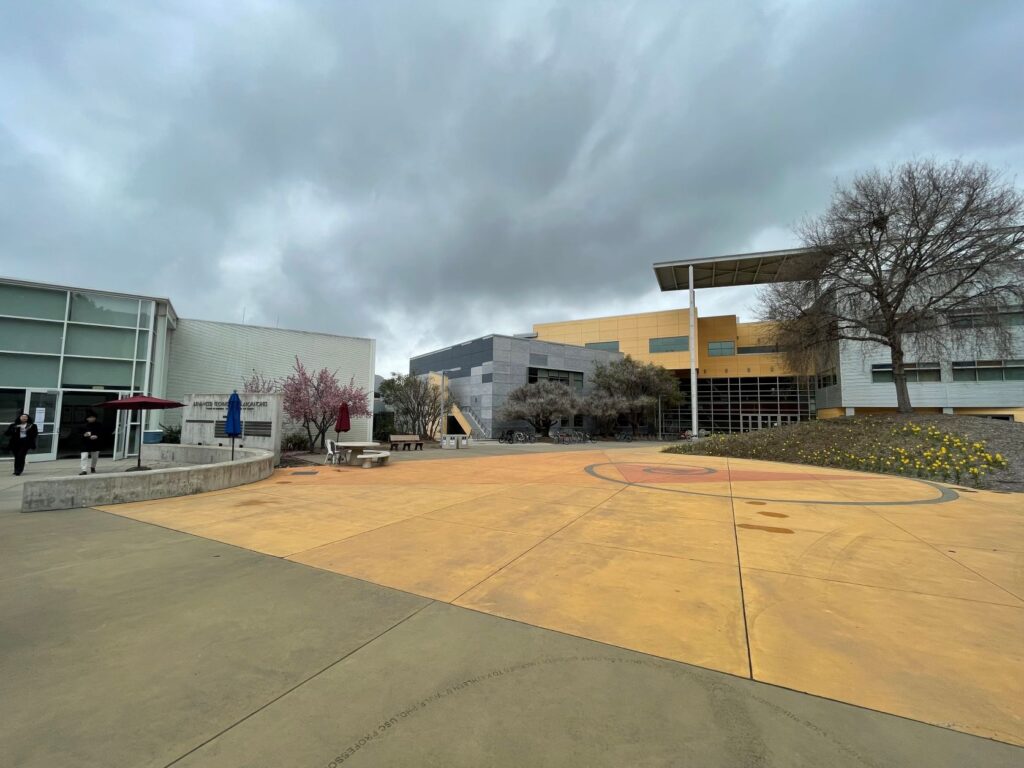 I especially enjoyed the talk about sustainability practices in manufacturing at PepsiCo, where I learned about how simple improvements like refilling and flushing reverse osmosis equipment less often can reduce water consumption by hundreds of thousands of gallons. It was an engaging and practical example of how industrial engineering practices can enhance organizational sustainability, and of the increasingly prevalent confluence between business needs and sustainability.
I also loved the talk about an AI course content mining project, where a Cal Poly professor and his team of graduate students fed all of Cal Poly's course descriptions and their associated majors into a text clustering AI model that produced word clouds uniting various course "clusters". They then built a web application where students could select word clouds that resonated with them, and the AI provided recommendations for majors that best fit the student's word cloud preferences. The problem that this project solves is especially relatable to me (as someone who is an international relations and industrial/systems engineering major), and I would love to see it reach commercial viability.
Exploring San Luis Obispo
Of course, a trip for a conference isn't complete without exploring the host city. I had been to San Luis Obispo a few times, but never got the chance to really explore its urban center, so this was an extra special experience.
Luckily, I had the chance to explore downtown San Luis Obispo with others from USC. We walked around the popular Higuera St corridor and explored the eccentric shops. Downtown SLO certainly has a unique charm, not least because of its relaxed atmosphere – a far cry from the hustle of Los Angeles that I've gotten used to. That slow lifestyle is what makes it, in my opinion, a wonderful weekend getaway for people from SoCal.
I was also impressed by just how pedestrian- and bike-friendly downtown SLO is, with consistently wide, clean, and activated sidewalk space and Class 3/Class 4 bike facilities everywhere!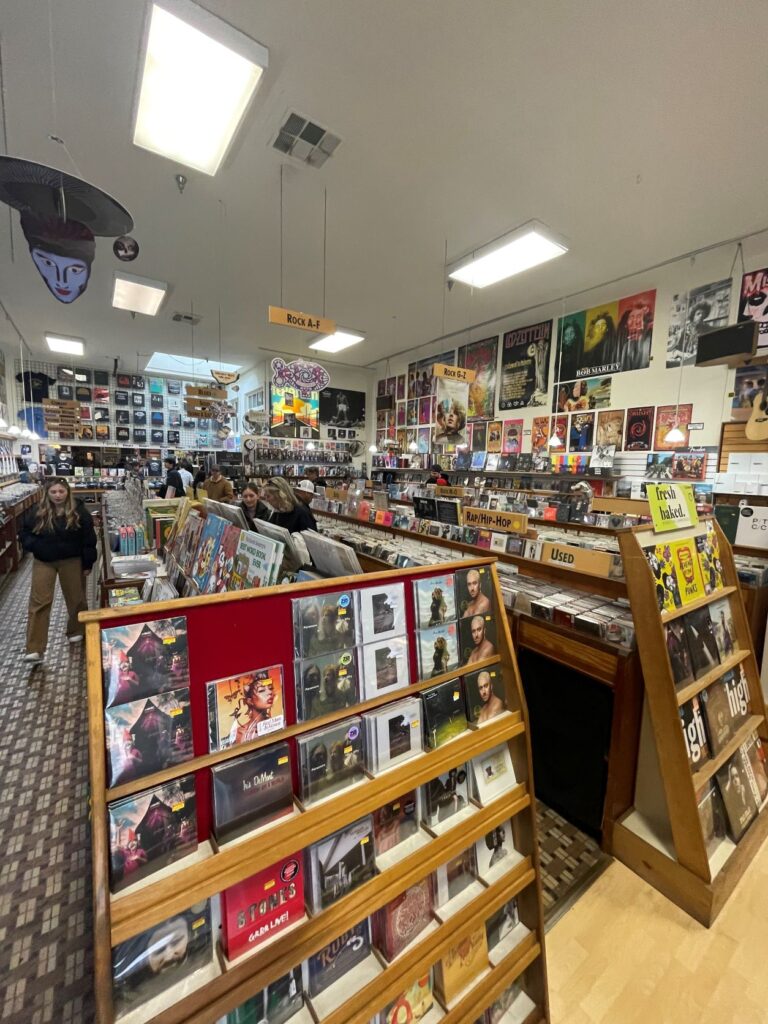 I especially enjoyed Lokum, an authentic Turkish coffee shop that sells Turkish Delight, Turkish coffee, and many other Turkish delicacies. The interior was incredibly detailed and charming, which is probably why I was quite content to spend several hours there!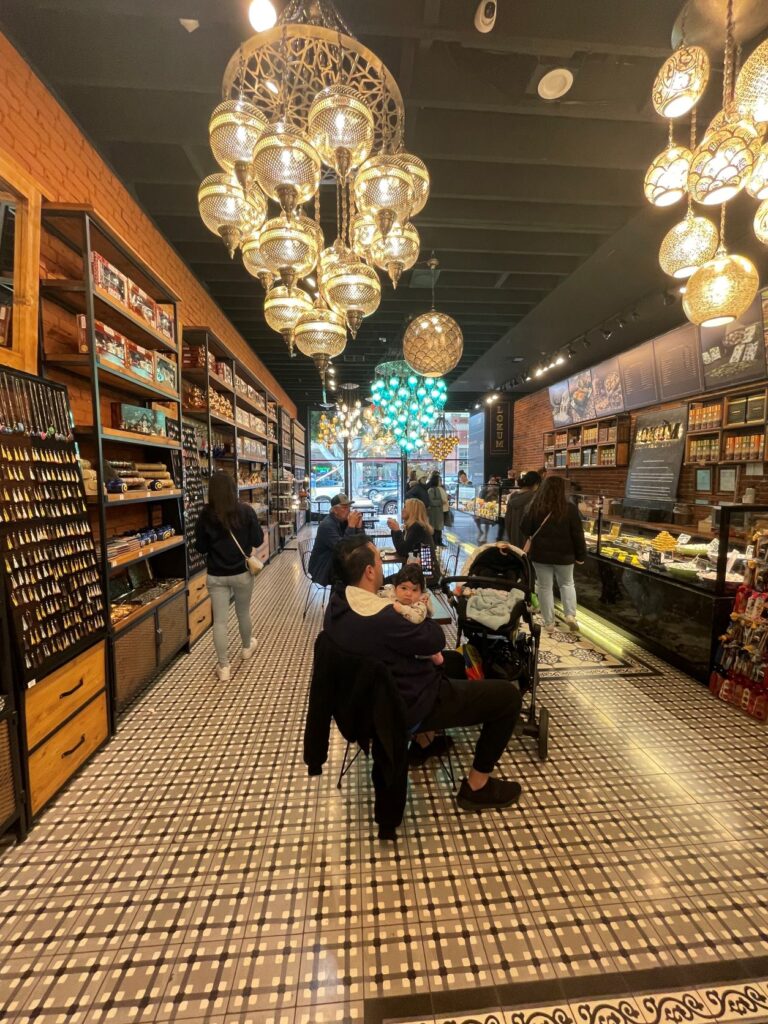 Also, I was fortunate to have a beautiful hotel room all to myself, complete with a king bed, a gas fireplace, and a stunning (if cloudy) view of the foothills from my window.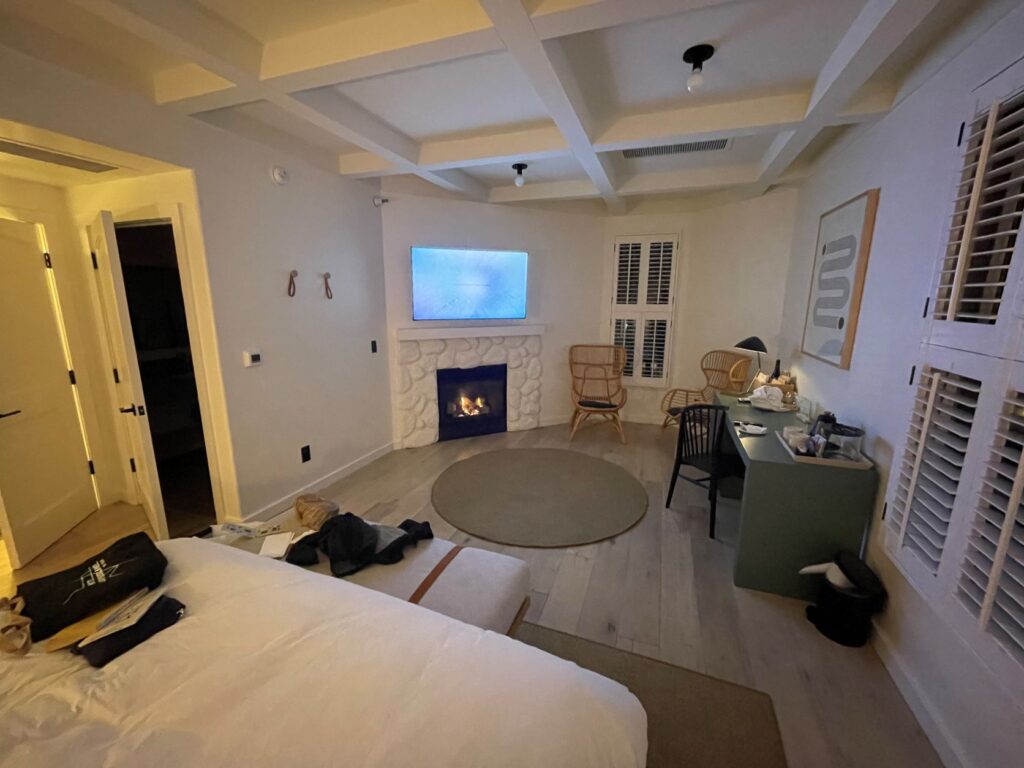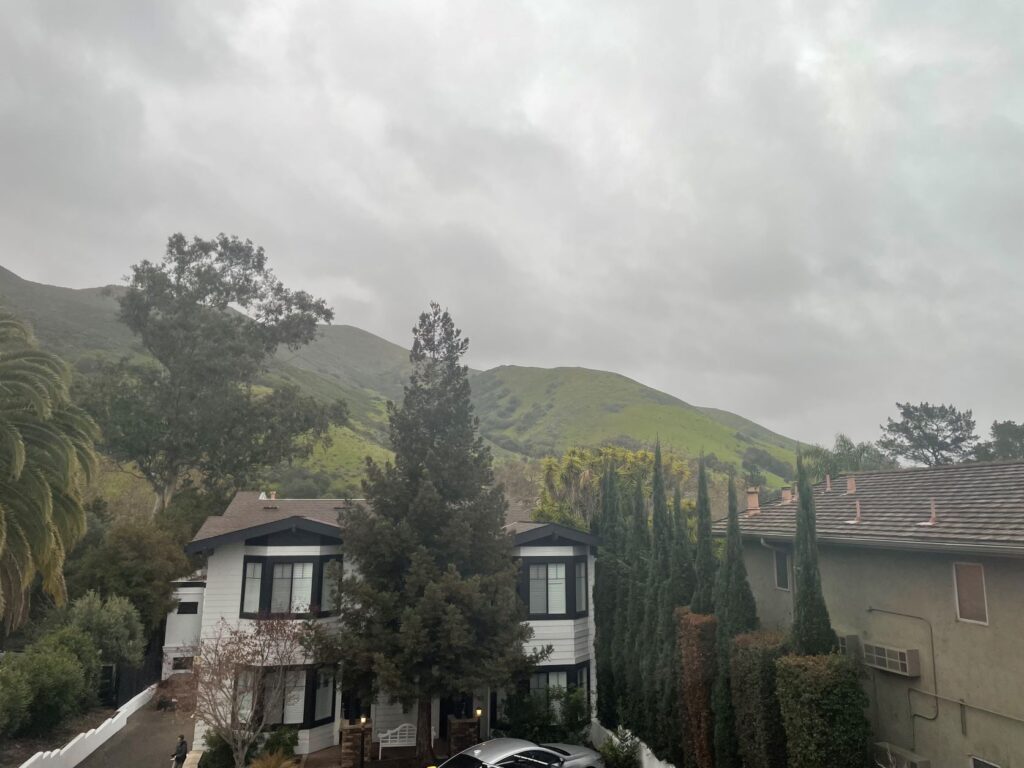 Additionally, I took a nice evening jog from my hotel to the Cal Poly campus about 3/4 miles away. The much lower traffic volumes, beautiful views, and good biking/walking infrastructure make SLO a far better street running place than LA.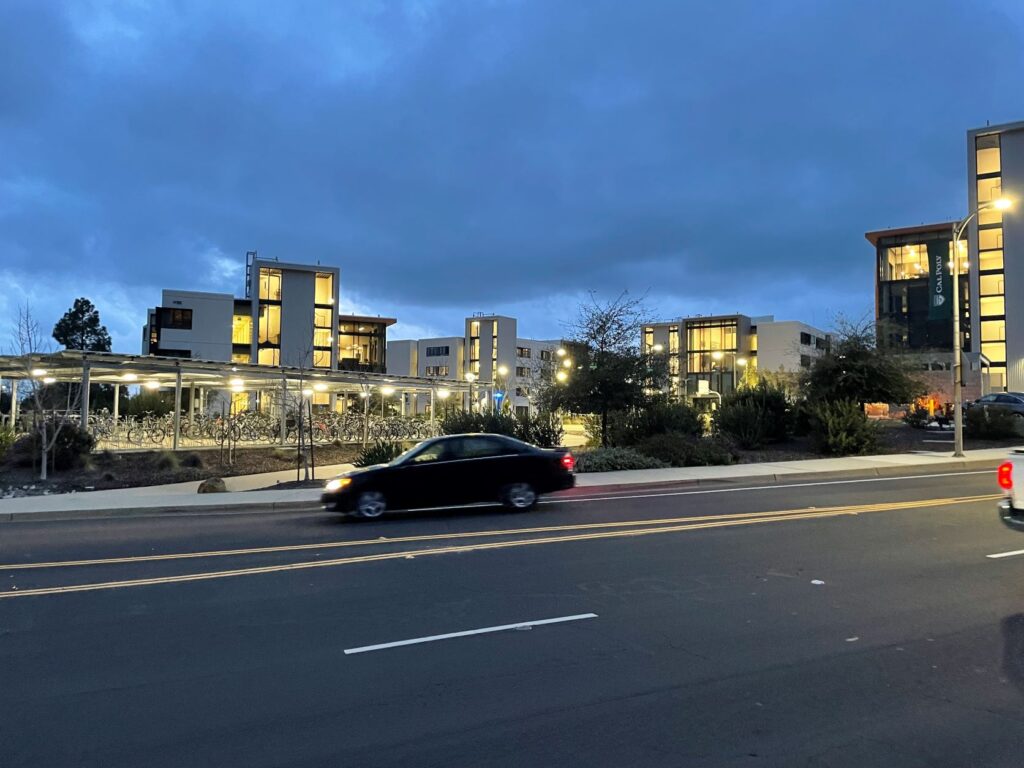 Return to LA
By the time the conference was over, everyone was exhausted, so that four hour drive back to Los Angeles felt veeeeery long. However, we still made time to stop in Solvang, a little Danish town about an hour south of San Luis Obispo, and enjoyed lunch at a Danish-style biergarten / sausage garden. I ordered a German currywurst which, while tasty, was not quite the same as the first currywurst I savored in an S-Bahn station in Berlin. We also spent a few hours walking around Solvang, which is filled with quaint shopping and dining options. It was very reminiscent of Frankenmuth, a German town in the thumb of Michigan.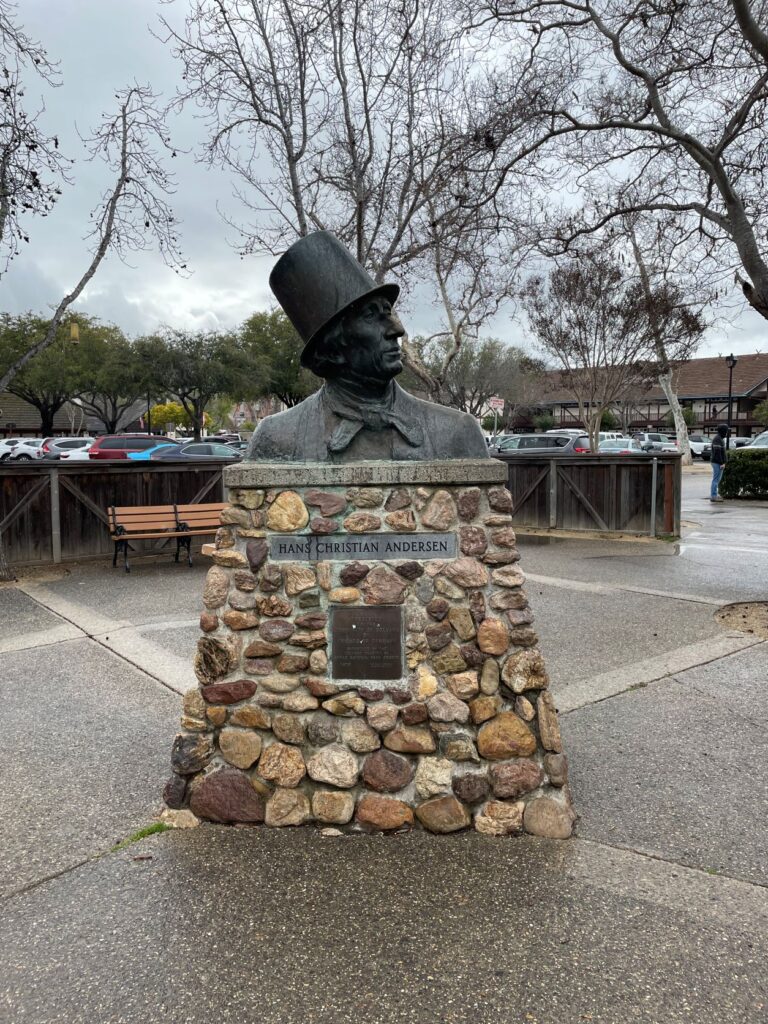 And even though the weather was undoubtedly shoddier than the drive to SLO, the views of mountains along the way were still stunning.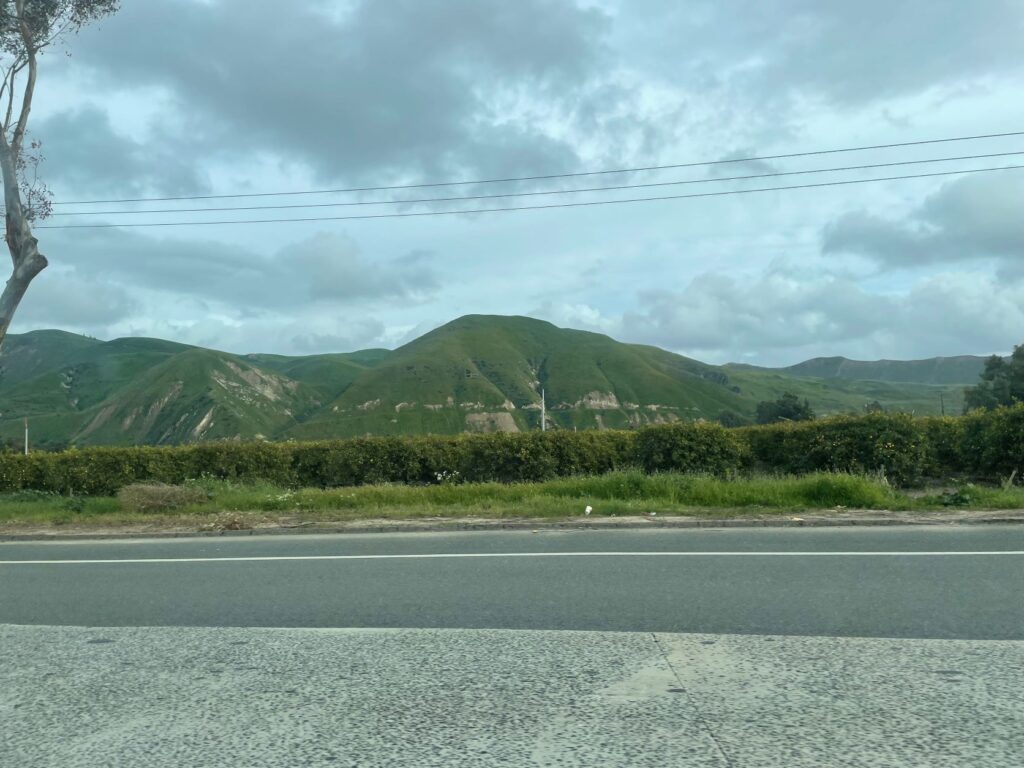 Overall
To me, the IISE conference and the few hours of Curbivore I experienced were incredible networking and learning experiences. I met many great people from USC, from other universities, and from firms innovating in industrial engineering and mobility. And I relished all the exploring we did in SLO, Solvang, and Santa Barbara – something I don't get to do very often. To boil it down, attending the IISE conference and Curbivore helped strengthen my desire to pursue my industrial and systems engineering degree, and to work in the mobility sector in the future.
Of course, I have to thank USC's Industrial & Systems Engineering department for sponsoring the trip to SLO. I can't wait until next year's IISE conference – perhaps USC will even be the host 🙂